Long Term Exhibits
Lincoln Era Exhibit & Library
The Abraham Lincoln Exhibit explores both Abraham Lincoln's involvement in the 1832 Black Hawk War and the larger events of the war.  The exhibit facilitates visitors awareness of the human side of the United States Civil War history and how Wisconsinites lives were altered during the War.
More than 1,400 non-circulating books about the Civil War line the shelves of this room. Visitors are welcome to refer to these materials during the museum's operating hours.
Mysteries of the Mounds Gallery
This gallery opened in April, 2009, and contains a diorama of a Late Woodland Camp complete with a replica keyhole pit house. In addition to artifacts and text panels, this gallery contains a theater that runs a 17-minute video devoted to explaining the types of earthen mounds built a thousand years ago and earlier, across the southern half of Wisconsin.
Consider visiting this gallery, watching the video, and then venturing out to nearby Mounds sites that are open to the public. The Jefferson County Indian Mounds Park and Trail is about 10 minutes south of Fort Atkinson on the northeastern shore of Lake Koshkonong. The Effigy Mounds Preserve is located on nearby Whitewater's west side. Aztalan State Park is located about 20 minutes north off Hwy 89.
Bird Room
Approximately 500 birds peer back at you when you enter this unusual room on the second floor of the Frank and Luella Hoard House at the Hoard Historical Museum. This includes birds mounted by famed naturalist Thure Kumlein and taxidermist Walter Pelzer. Also included in this display is a beautiful example of the extinct passenger pigeon.
Lorine Niedecker Room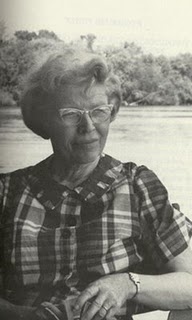 Visit the room devoted to Lorine on the second floor of the Frank and Luella Hoard House at the Hoard Historical Museum. Learn why Niedecker's international reputation continues to grow and why her poetry is now ranked among the finest of the twentieth century. Her precise and spare use of words in the Objectivist style of poetry have led to her comparison with Emily Dickinson.
Lorine Niedecker was a "poet of place." She lived on nearby Blackhawk Island, a flood-prone peninsula jutting into Lake Koshkonong, where the Rock River flows into the lake, just west of Fort Atkinson.
Afterwards, visit nearby Blackhawk Island where historical markers identify her cabin and her cottage. But before you leave the museum, check out Niedecker's poetry and biography for sale in the gift shop.  For more information of Lorine Niedecker and other Wisconsin authors, visit the Wisconsin Lit Map. Listen to "Paean to Place" performed on Youtube.