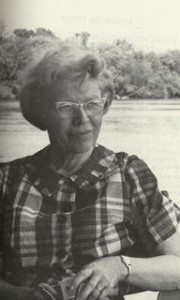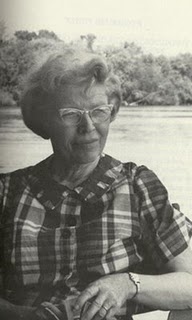 Visit the room devoted to Lorine on the second floor of the Frank and Luella Hoard House at the Hoard Historical Museum. Learn why Niedecker's international reputation continues to grow and why her poetry is now ranked among the finest of the twentieth century. Her precise and spare use of words in the Objectivist style of poetry have led to her comparison with Emily Dickinson.
Lorine Niedecker was a "poet of place." She lived on nearby Blackhawk Island, a flood-prone peninsula jutting into Lake Koshkonong, where the Rock River flows into the lake, just west of Fort Atkinson.
Afterwards, visit nearby Blackhawk Island where historical markers identify her cabin and her cottage. But before you leave the museum, check out Niedecker's poetry and biography for sale in the gift shop.
For more information of Lorine Niedecker and other Wisconsin authors, visit the Wisconsin Lit Map.