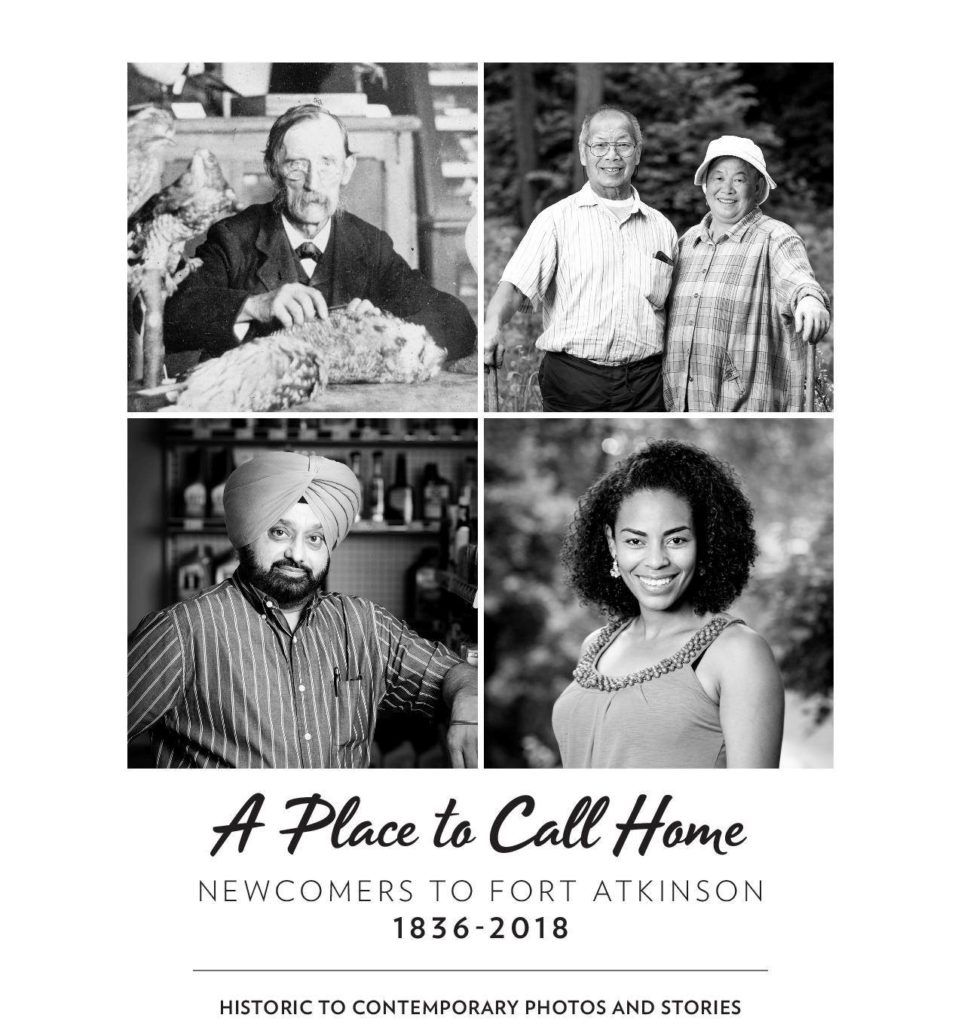 "A Place to Call Home: Newcomers to Fort Atkinson, 1836-2018"
The exhibition offers a unique opportunity to build connections through historic and current residents' portraits and stories. Attendees will learn why people have moved to Fort Atkinson and why they stayed, from the desire to escape violence and the aftermath of war, to youthful curiosity, to the pursuit of the American Dream.
The project was initiated by Fort Atkinson resident Lori Compas, who is a volunteer "English as a Second Language" instructor with the Jefferson County Literacy Council. Inspired by her students' stories, she approached Merrilee Lee, the director of the Hoard Historical Museum, about creating a special exhibition.
Lee was intrigued by the idea. "From its earliest days, Fort Atkinson has exemplified the 'melting pot' concept," she said. "Everyone living in town today has either moved here or is descended from a family who moved here, sometimes long ago, and found a new home. This exhibition explores immigration patterns, past and present."
Taking the theme of "past and present" as their aim, Compas and Lee used their talents to prepare materials for the exhibit. Lee reviewed the museum's collections and worked with her staff to research the stories of immigrants and other newcomers to the Fort Atkinson area since its founding. Compas interviewed and photographed current residents who moved to town from other countries.
The end result is a project that shows how many of the early settlers' values — like courage, perseverance, hard work, and devotion to family — have also been exemplified by more recent arrivals, up to the present day.
It also shows how the ripple effects of distant conditions like war, political instability,  and environmental devastation are playing out right here in our community. "When I asked participants why they moved here and why they stayed, many said they appreciated things that long-time Fort Atkinson residents might take for granted," Compas said. "Two of the participants mentioned that they didn't have reliable drinking water in their hometown. Some left home because of violence or corruption, and they came here looking for a stable, peaceful community." Lee agreed, adding, "Some early settlers moved here to escape political trouble in their home countries or starvation from famines. What they found here was a country unlike anything that they knew but one that was full of opportunity."
Lee and Compas said they hope the project will expand in future months to include talks by project participants and other forms of community involvement. "Throughout our history, we as a community routinely have come together to get things done," Lee said. "For example, our first bridge across the Rock River was built solely by community members. It is a common thread throughout Fort Atkinson history: we accomplish more by working together than apart."
The exhibit will be on display throughout the fall at the Hoard Historical Museum. The museum, located at 401 Whitewater Avenue in Fort Atkinson, is free and open to all. Visit the museum Tuesday – Saturday from 9:30am – 4:30pm. For more information, please call 920-563-7769.